CATEGORIES
Latest news
Contact us
ADD: UNIT A1.9/F SILVERCORP INTERNATIONAL TOWER707-713 NATHAN ROAD MONGKOK KOWLOON HONGKONG;
TEL: 86-027-85508558,86-15871691193
FAX: 86 027-85309780
E-mail: sales1@hkxytech.com Jackie@hkxytech.com manager@field-instrument.com

  > Flow meters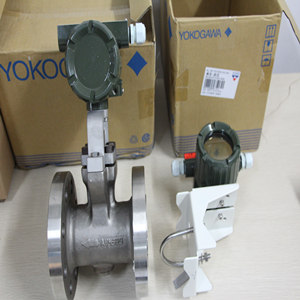 Yokogawa DY050-DALAA2-0D Vortex flowmeter
Product Model:DY050-DALAA2-0D
Country of origin:Japan
Delivery time:10 weeks
Weight:6Kg
Product Description: We have competitive price and sepecial discount on Yokogawal.Pls feel free to send us inquiry to confirm that.
Product introduction
Yokogawa DY050-DALAA2-0D Vortex flowmeter
Description
Yokogawa DY050-DALAA2-0D Vortex flowmeter
The Yokogawa DY Vortex flowmeter combines the field proven sensor and body assembly used in more than 400,000 units installed worldwide with a unique and powerful combination of digital technology that includes spectral signal processing (SSP), a Yokogawa innovation. The digitalYEWFLO vortex flow meter is accurate and stable, even in harsh process conditions, and has a highly reliable and robust design that delivers improvements in plant efficiency and reduced operating costs;
Yokogawa DY050-DALAA2-0D Vortex flowmeter
Advanced Self-diagnostics
Provides diagnostic messages on high vibration environments, excessive flow fluctuations, and clogging or plugging in the area around the shedder bar. Analysis of the process allows true condition-based maintenance.
Combining Noise Reduction and Spectral Signal Processing (SSP) to provide an accurate and stable measurement.
Yokogawa's digitalYEWFLO is simple to integrate into your existing system.


Yokogawa DY050-DALAA2-0D Vortex flowmeter
Model and Suffix Codes
Yokogawa Vortex Flowmeter DY
DY Vortex Flowmeter (Integral Type, Remote type detector)
Model

Suffix Codes

Description

DY015
DY025
DY040
DY050
DY080
DY100
DY150
DY200
DY250
DY300
……………………………
……………………………
……………………………
……………………………
……………………………
……………………………
……………………………
……………………………
……………………………
……………………………
Size 15 mm (1/2 inch)
Size 25 mm (1 inch)
Size 40 mm (1-1/2 inch)
Size 50 mm (2 inch)
Size 80 mm (3 inch)
Size 100 mm (4 inch)
Size 150 mm (6 inch)
Size 200 mm (8 inch)
Size 250 mm (10 inch)
Size 300 mm (12 inch)
Output
Signal
/Commu- nication
-D …………………………
-E …………………………
-J …………………………
-F …………………………
-N …………………………
4 to 20 mA DC, Pulse, BRAIN Communication
4 to 20 mA DC, Pulse, HART Communication*1
4 to 20 mA DC, Pulse,
HART 5/HART 7Communication *2
Digital communication
(FOUNDATION Fieldbusprotocol) *3
Remote type detector
Body
Material*8
A ………………………
B ………………………
X ………………………
JIS SCS14 A *4
ASTM CF8M *5
Others *6
Shedder bar
Material
*8

L ………………… E ………………… X …………………

Duplex Stainless Steel
Duplex Stainless Steel (for TIIS Approval) Others*7
Process
Connection
*9
RF : Raised Face SF : Smooth Finish RJ : Ring Joint
AJ1 ….………..…
AJ2 ….………..…
AJ4 ….………..…

JIS 10 K Wafer JIS 20 K Wafer JIS 40 K Wafer

AA1 ….………..…
AA2 ….………..…
AA4 ….………..…
ANSI Class 150 Wafer
ANSI Class 300 Wafer
ANSI Class 600 Wafer
AD1 ….………..…
AD2 ….………..…
AD3 ….………..…
AD4 ….………..…

DIN PN10 Wafer DIN PN16 Wafer DIN PN25Wafer DIN PN40 Wafer

BJ1 ….………..…
BJ2 ….………..…
BJ4 ….………..…

JIS 10K Flange(RF) JIS 20K Flange(RF) JIS 40KFlange(RF)

BA1 ….………..…
BA2 ….………..…
BA4 ….………..…
BA5 ….………..…

ANSI Class 150 Flange(RF) ANSI Class300 Flange(RF) ANSIClass 600 Flange(RF) ANSI Class 900Flange(RF)

BS1 ….………..…
BS2 ….………..…
BS4 ….………..…
BS5 ….………..…

ANSI Class 150 Flange(RF, SF) ANSIClass 300 Flange(RF,SF) ANSI Class 600 Flange(RF, SF) ANSIClass 900 Flange(RF,SF)

BD1 ….………..…
BD2 ….………..…
BD3 ….………..…
BD4 ….………..…
DIN PN10 Flange(RF)
DIN PN16 Flange(RF) DIN PN25 Flange(RF) DIN PN40 Flange(RF)
CA4 ….………..…
CA5 ….………..…
ANSI Class 600Flange(RJ)
ANSI Class 900Flange(RJ)
Electrical
Connection *10
-0………..........
-2……….......…
-4……….......…
JIS G 1/2 Female
ANSI 1/2 NPT Female*11
ISO M20X1.5 Female
Indicator
*12

D ………...… N……..........

With Indicator
None Indicator, Remote type detector

Options

/口

Refer to Option Specifications
Yokogawa DY050-DALAA2-0D Vortex flowmeter
DY250-DALAJ1-0D
DY080-DALAA2-0D
DY080-DALAA1-0D
DY080-DALAJ4-0D
DY080-DALAJ2-0D
DY080-DALAJ1-0D
DY050-DALAA2-0D
DY050-DALAA1-0D
DY050-DALAJ4-0D
DY050-DALAJ2-0D
DY050-DALAJ1-0D
DY040-DALAA2-0D
DY040-DALAA1-0D
DY040-DALAJ4-0D
DY040-DALAJ2-0D
DY040-DALAJ1-0D
DY025-DALAA2-0D
DY025-DALAA1-0D
DY025-DALAJ4-0D
DY025-DALAJ2-0D
DY025-DALAJ1-0D
DY015-DALAA2-0D
DY015-DALAA1-0D
DY015-DALAJ4-0D
DY015-DALAJ2-0D
DY015-DALAJ1-0D
DY250-DALBA1-0D
DY250-DALBJ4-0D
DY250-DALBJ2-0D
DY250-DALBJ1-0D
DY080-DALCA5-0D
DY080-DALCA4-0D
DY080-DALBD4-0D
DY080-DALBD3-0D
DY080-DALBD1-0D
DY080-DALBS5-0D
DY080-DALBS4-0D
DY080-DALBS2-0D
DY080-DALBS1-0D
DY080-DALBA5-0D
DY080-DALBA4-0D
DY080-DALBA2-0D
DY080-DALBA1-0D
DY080-DALBJ4-0D
DY080-DALBJ2-0D
DY080-DALBJ1-0D
DY050-DALCA5-0D
DY050-DALCA4-0D
DY050-DALBD4-0D
DY050-DALBD3-0D
Email address:Jackie@hkxytech.com jackie2018@126.com
Whatsapp:+86 15717178751
Skype:Jackie@hkxytech.com